 Electronic Data Interchange
Secure data exchange
ECM-ZONE: AUTOMATED - EFFICIENT - TRANSPARENT
Ideally tailored to your needs
In today's business world, smooth electronic data exchange is essential. We offer you a fast, seamless solution that integrates effortlessly with your ERP system. With EDI-ZONE, you will experience an immediate increase in the efficiency of your processes. Secure and reliable data transfer not only helps reduce costs and error rates, but also gives you greater transparency and process reliability. Discover the productivity and efficiency that electronic data exchange brings.
FOR DIGITIZED OVERARCHING PROCESSES
One EDI system - Many possibilities
Integration
Integrated with your ERP - No system breaks, direct link to the corresponding documents.
Conversion
Convert all news formats easily.

Processes
Fully automated EDI processes from creation to document dispatch.
Monitoring
Monitoring via a traffic light function enables a quick overview.
FLEXIBLE INTEGRATION OF BUSINESS PARTNERS
One standard for all partners
Make the exchange of your business messages efficient and effortless with our innovative EDI solution. With EDI-ZONE, you can exchange messages in standardized data formats quickly and error-free. Our powerful software automatically converts your data into the required target format, so you can easily communicate with your partners. By meeting your customers' requirements, you improve your competitiveness. You also benefit internally from using EDI-ZONE. Our solution optimizes your internal processes, reduces costs and minimizes manual effort. You can concentrate on strategic tasks and increase your productivity.
Therefore EDI-ZONE
SEAMLESS INTEGRATION INTO YOUR ERP
PAPERLESS TRANSMISSION AND PROCESSES
MAPPING OF ELECTRONIC INVOICES
SEAMLESS EXCHANGE THROUGH STANDARDS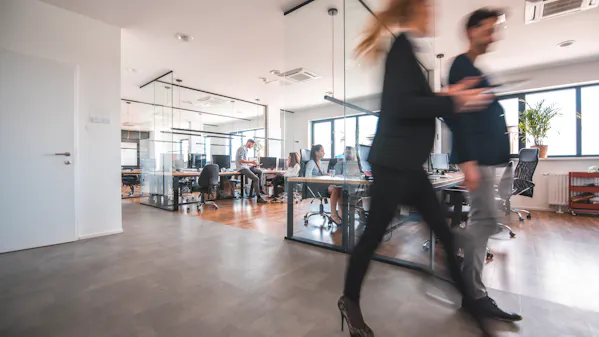 EFFICIENCY THROUGH INTEGRATION