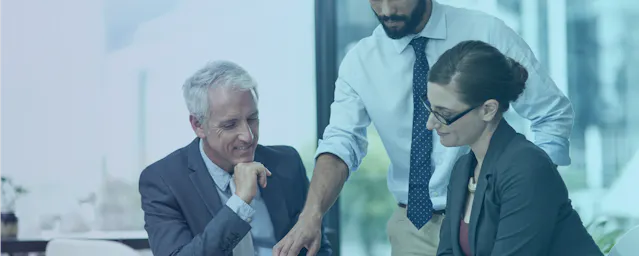 POLUMANA®
Modules and functions
POLUMANA® offers you what you need for the digital transformation in field sales. With an integrated shopping cart for on-site ordering, smart route planning and automated visit reports, POLUMANA® is a game changer as a sales app.Thanks to the digital planning board and maintenance history, it helps technical customer service to become more ergonomic and efficient.

The native field service app supports users in retail and wholesale, the food and beverage industry, the pharmaceutical and medical technology sector and in many other areas. It is secure, easy to use, sustainable and scalable. No matter how your company develops, POLUMANA® offers you all the prerequisites for productivity increases in the field service.
How POLUMANA® makes your everyday work easier
CONTACT US TO LEARN MORE ABOUT POLUMANA®
Digitalisation in one's own company is no longer a nice-to-have. It is a must-have - at least for growth-oriented companies. Where competition is ever increasing, the key to success lies in making the best possible use of potential. Above all, digital tools that contribute to noticeable increases in efficiency help to exploit this potential. POLUMANA® helps companies to digitalise their field service. If you would like to learn more about using the field service app in your company, contact us today!
Experience POLUMANA® in 30 minutes